Edinburgh College of Art Portfolio
In my Digital Communications role at Edinburgh College of Art (ECA), I develop content including words, images, videos and graphics for use on all of ECA's digital platforms- Facebook, Twitter, Instagram and LinkedIn - from planning through to delivery. 
'Drawn from the City' was a student project I followed independently, from planning to delivery, documenting students collaborating on a collective map displayed publicly as a billboard. Working with a variety of stakeholders, I connected with senior academic staff to shadow the project in the studio, finding out more about the project and interviewing them for quotes for the article. I built strong communication with the external advertising agency printing the billboard when contacting for further information about their involvement, I shared behind-the-scenes photos for use on their blog and website about the collaboration with ECA. I also established a good rapport with students new to ECA, documenting them working in studios naturally without any unnatural staged photos!
Conveying the stages of the journey of the project in an interesting and engaging way, using my creativity to produce content for ECA's social media channels and an article for the website. The studio photograph achieved the most liked photo on ECA's Instagram account but, most importantly, the high-quality visuals I produced were repurposed in recruitment materials. Illustrating the vibrant studio teaching environment at ECA on display boards for recruitment events and digital and print programme booklets.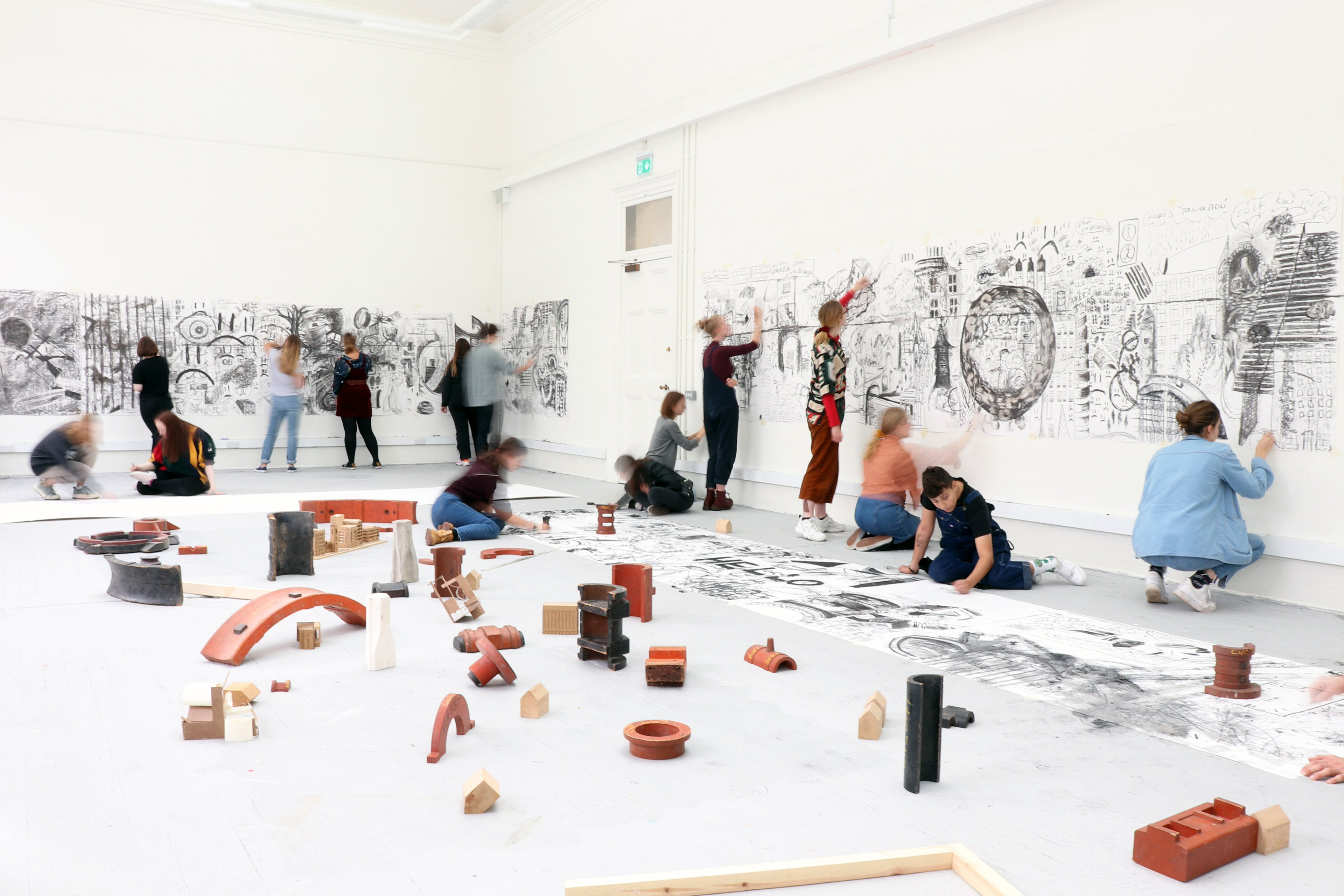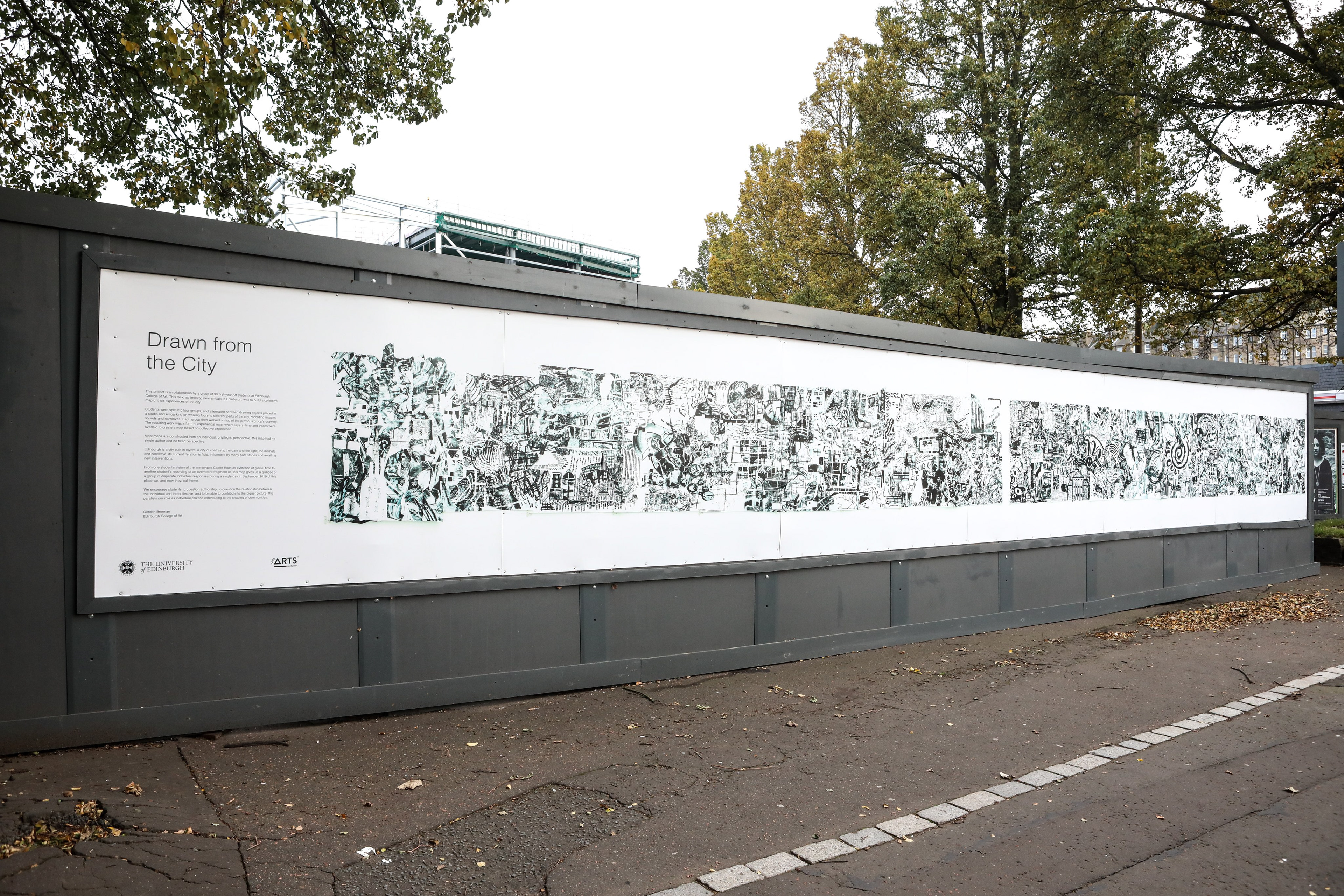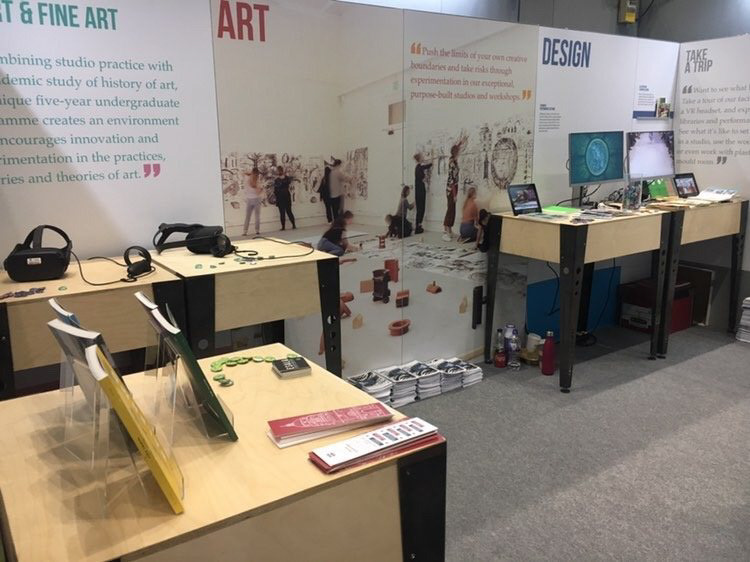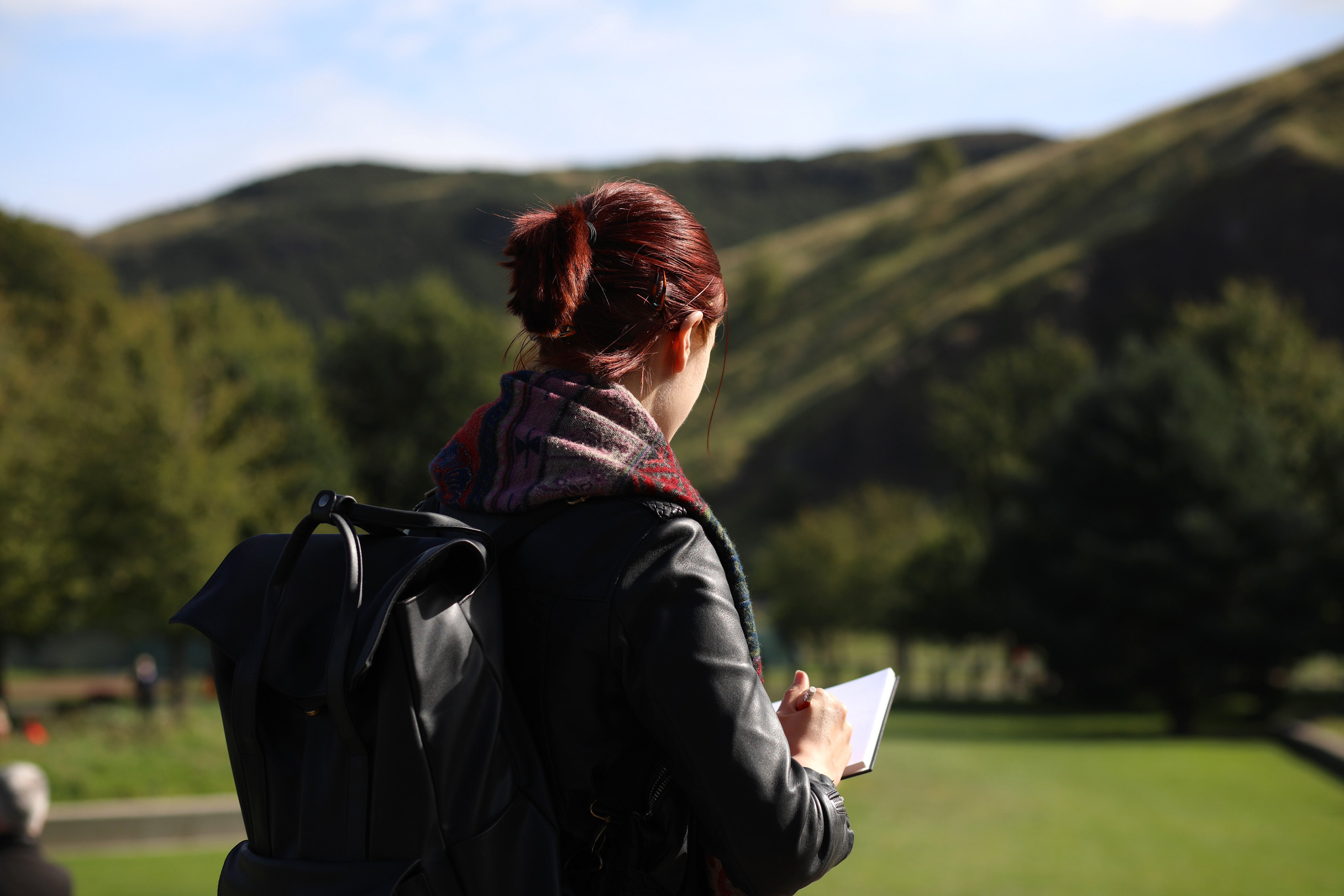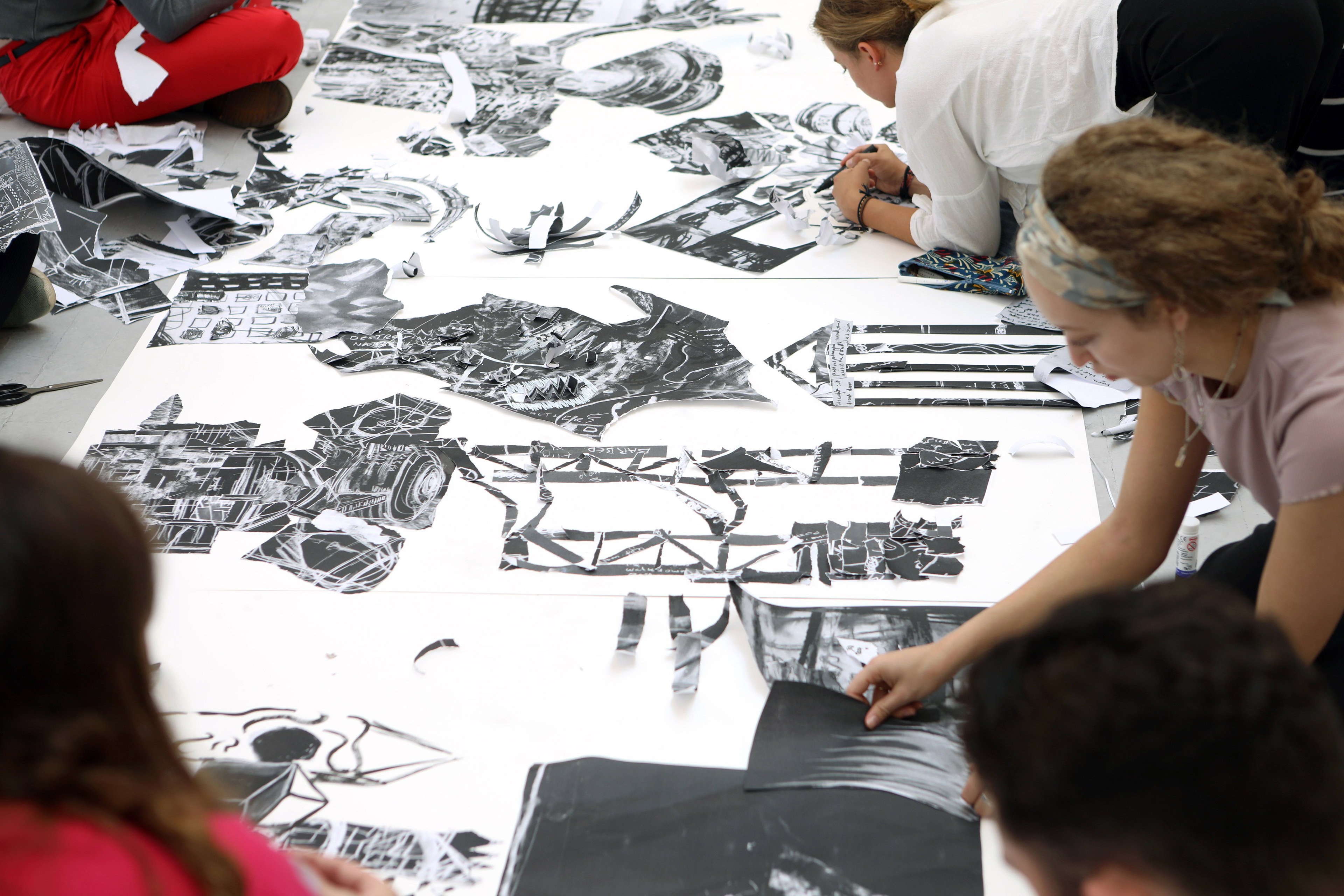 MFA Glass Student creates 2020 CAHSS Colleague Recognition Awards trophies
Behind the scenes with MFA Glass student who was commissioned to create the College of Arts, Humanities and Social Sciences (CAHSS) Colleague Recognition Awards 2020 trophies.
Brief: 3-5 minute video behind the scenes video for awards ceremony and social media. To share more about the process of creating the awards and design inspirations.  Featuring interviews with the award creator, their tutor and the CAHSS head.

My role: Team of 2 creating the video. Assisting with two camera, lighting and external microphone audio set ups. Camera and audio operator during interviews and filmed majority of cutaway shots used. Editing the video with my colleague, I did the initial draft with only slight tweaks needed to cut the length down closer to 3 minutes. 
Summer 2020 


Photography of branding displayed outside ECA Main Building.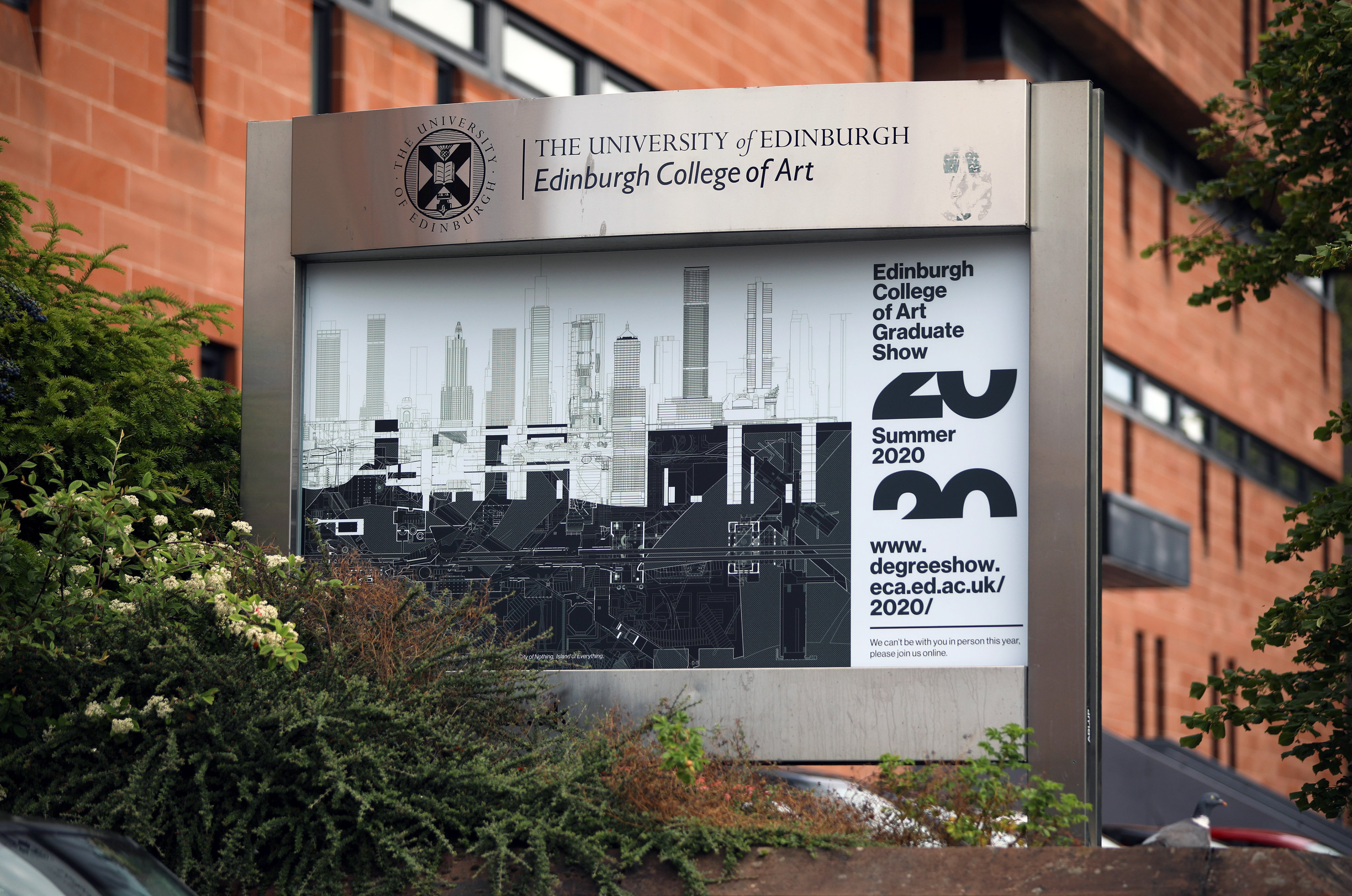 Creating GIF's for launch and paid advertising, following graphic designer's branding for project. Used across Facebook, Twitter, Instagram, LinkedIn and YouTube. 
L: Refreshing events advert graphics for social media based on R: Graphic Designer's template for Digital Screen's.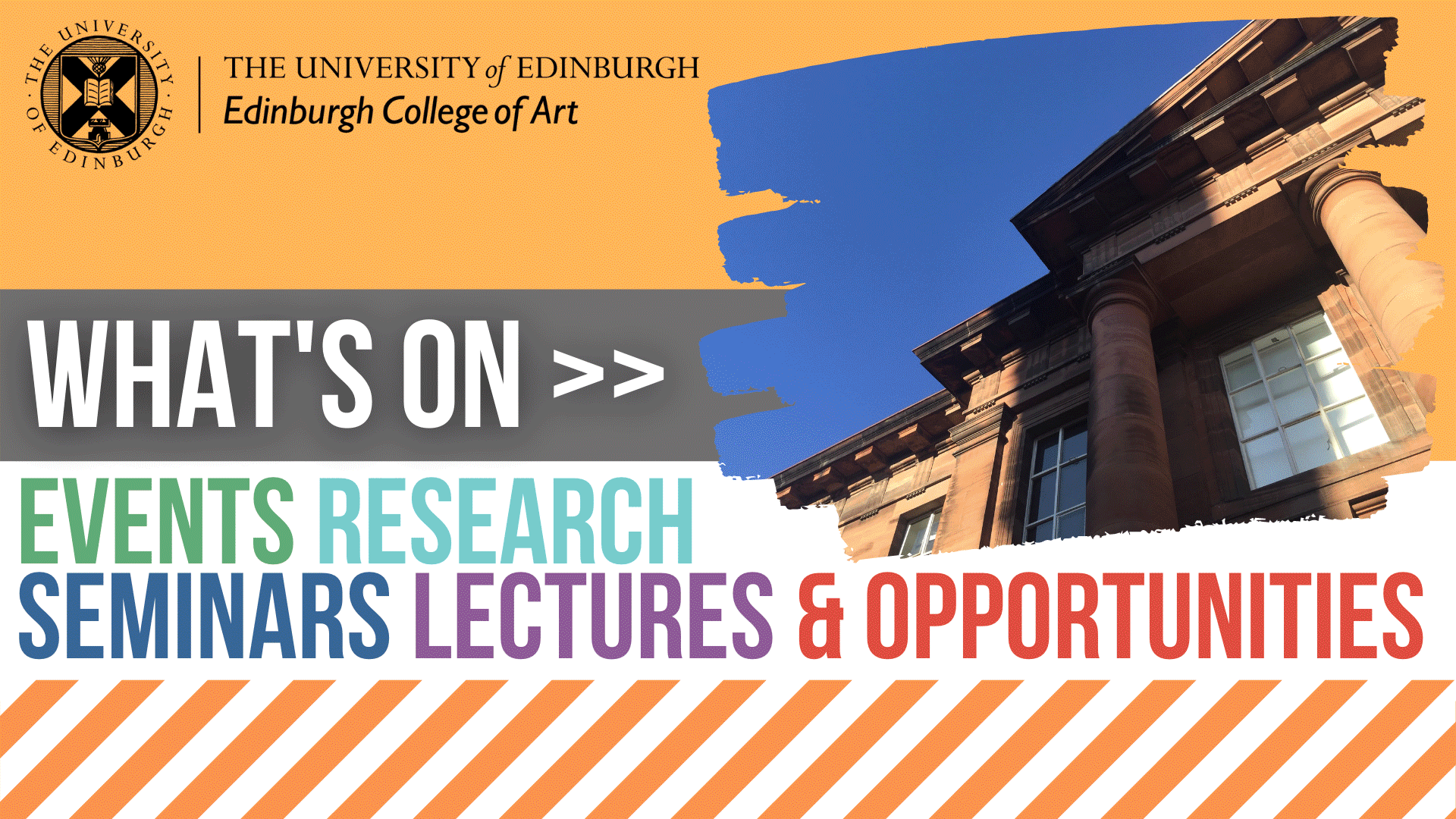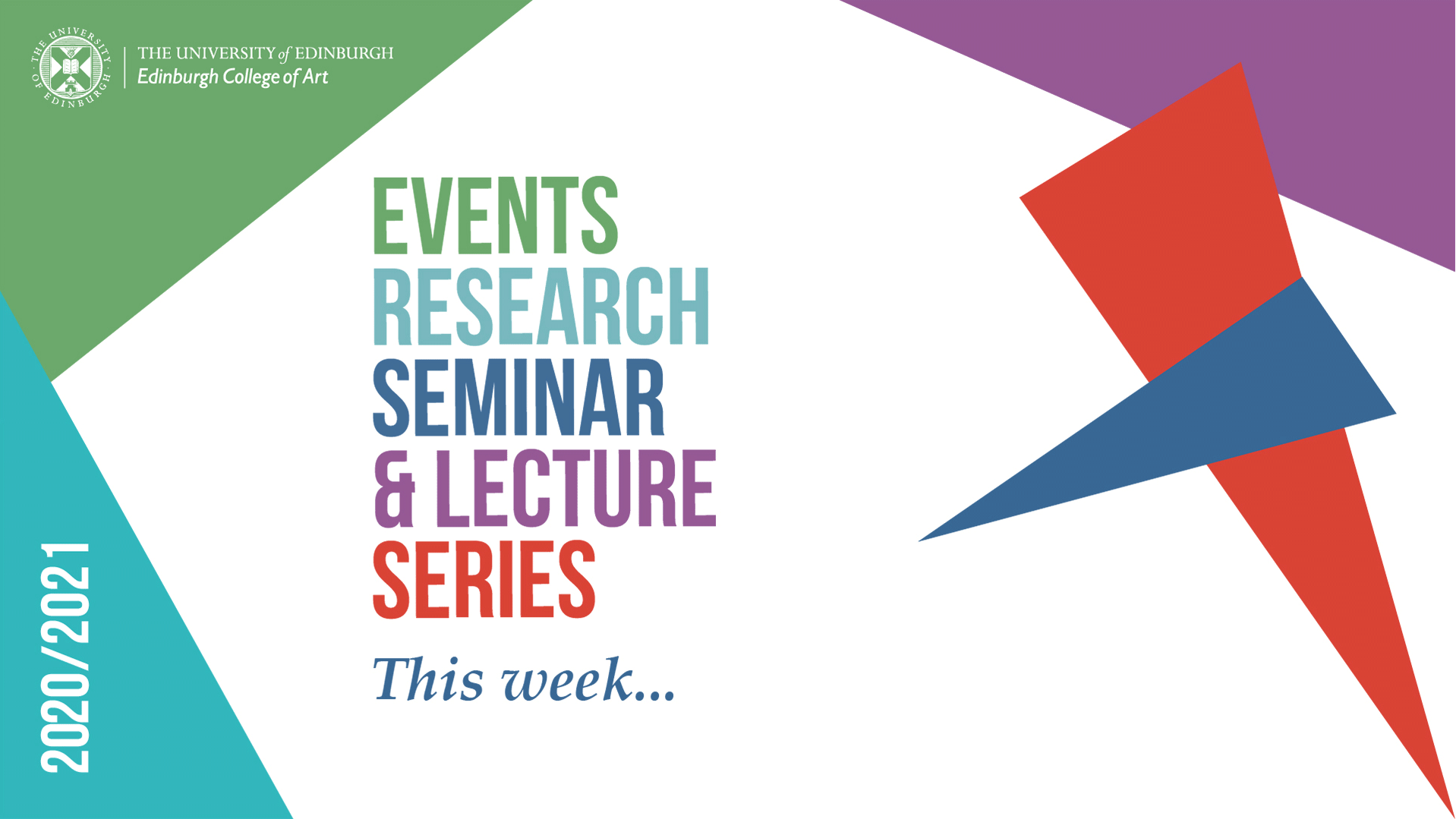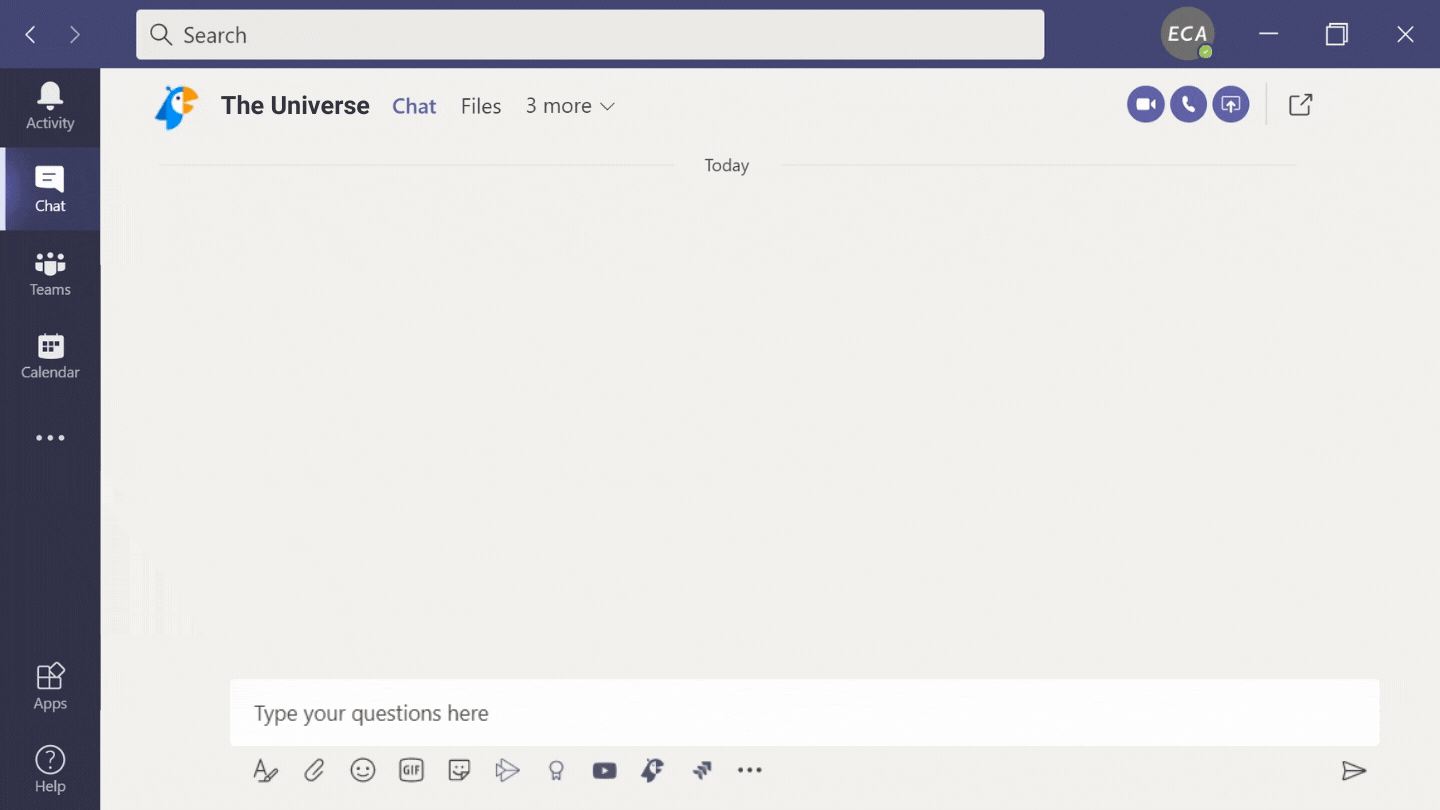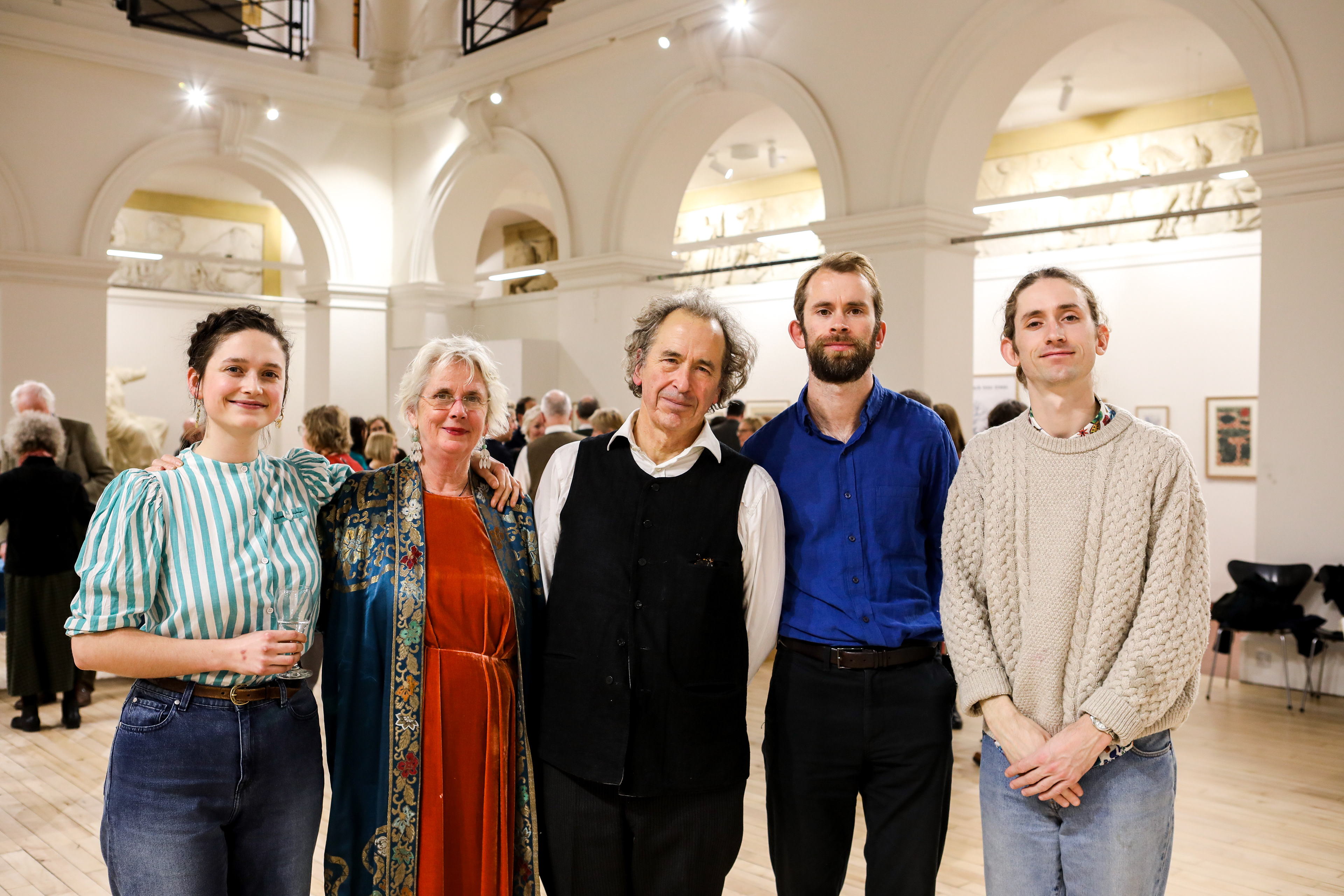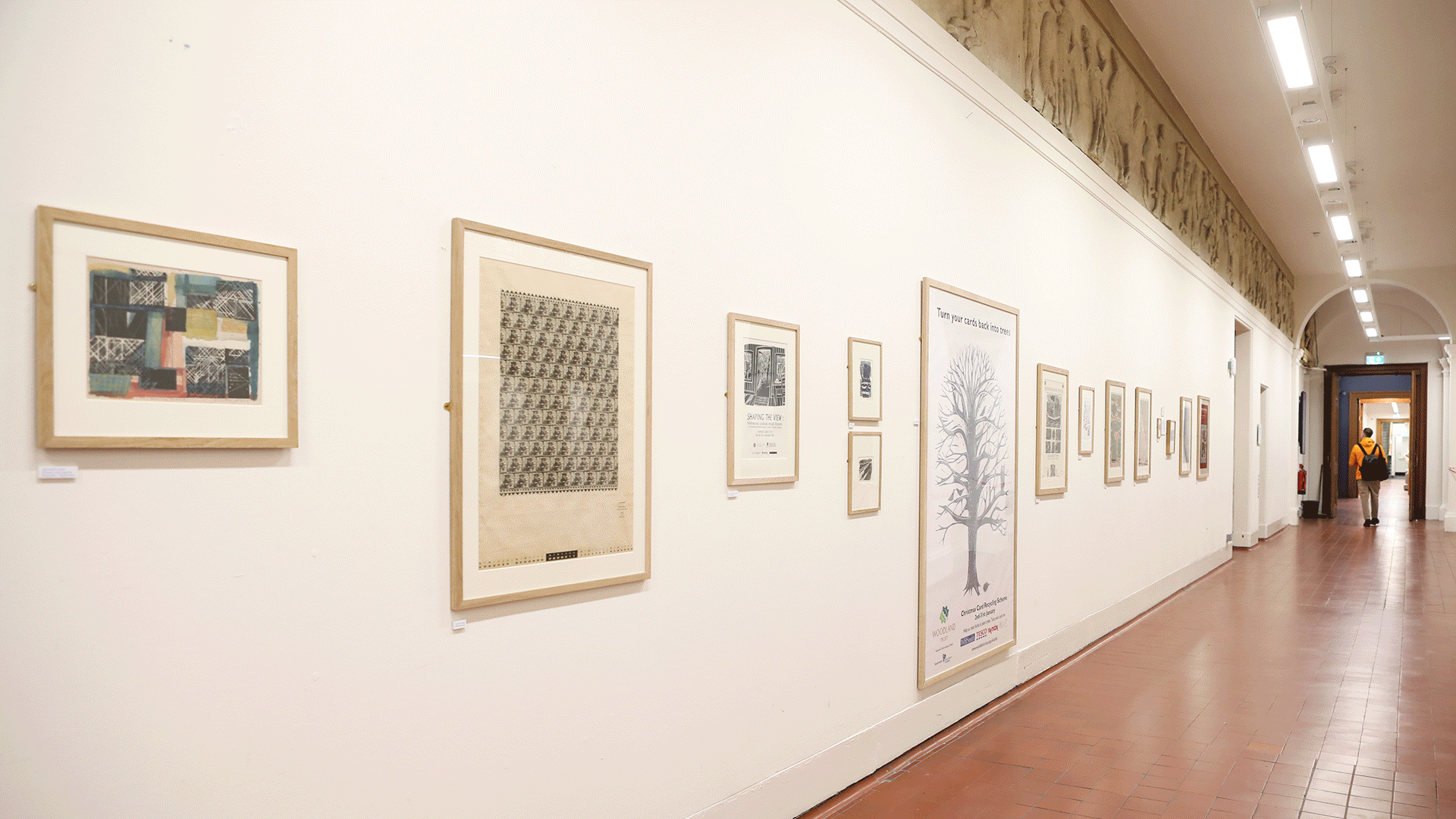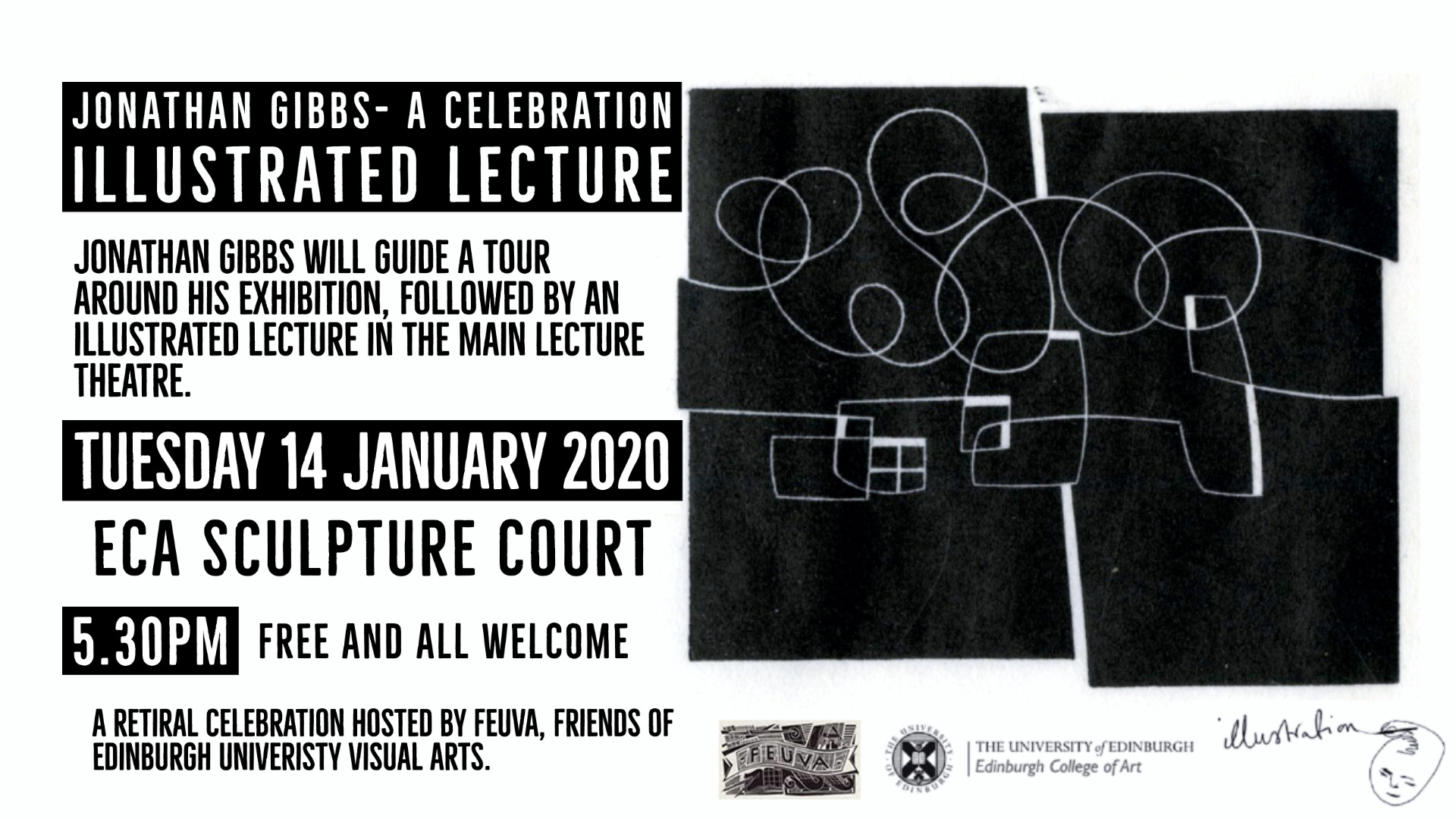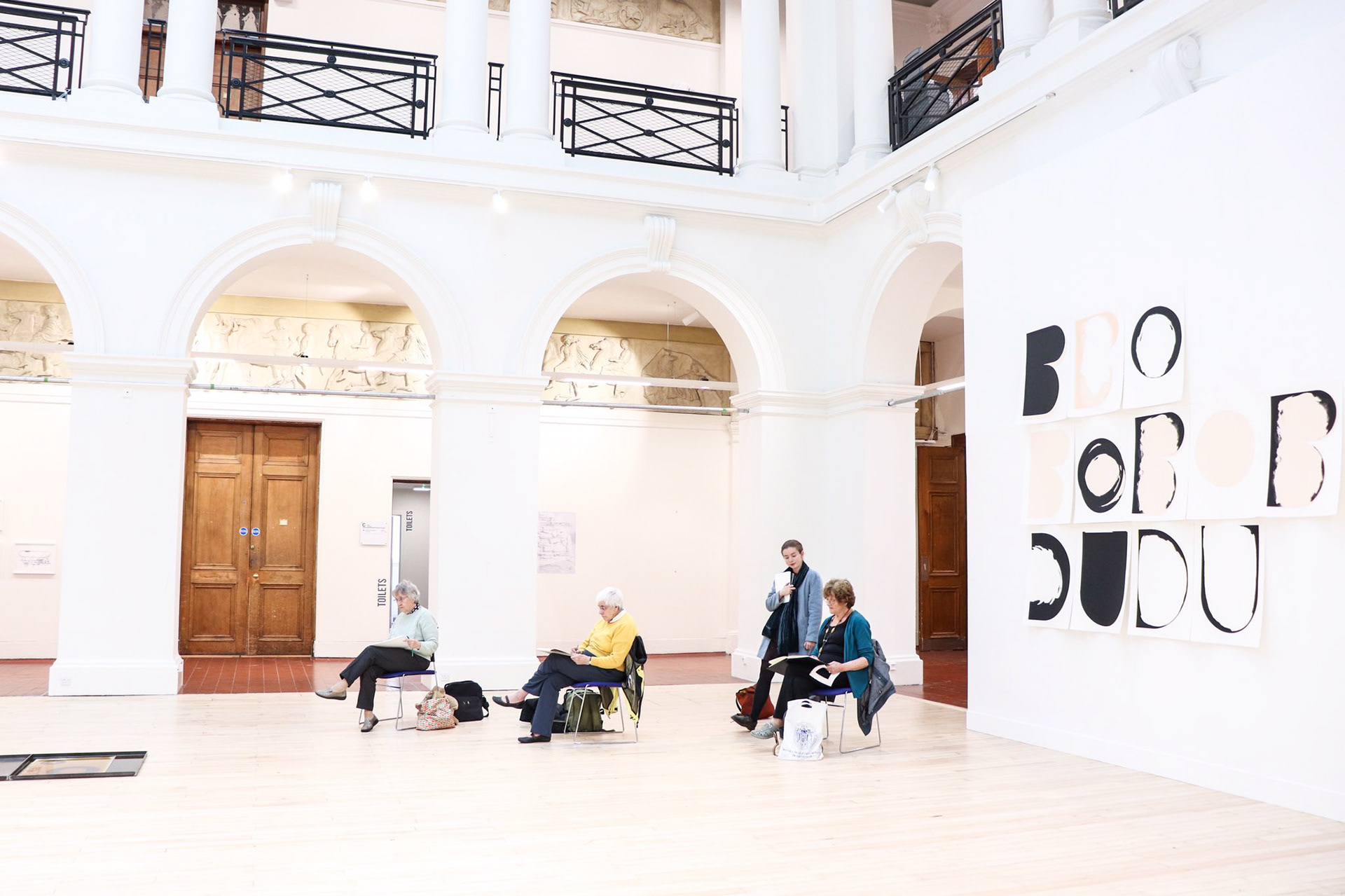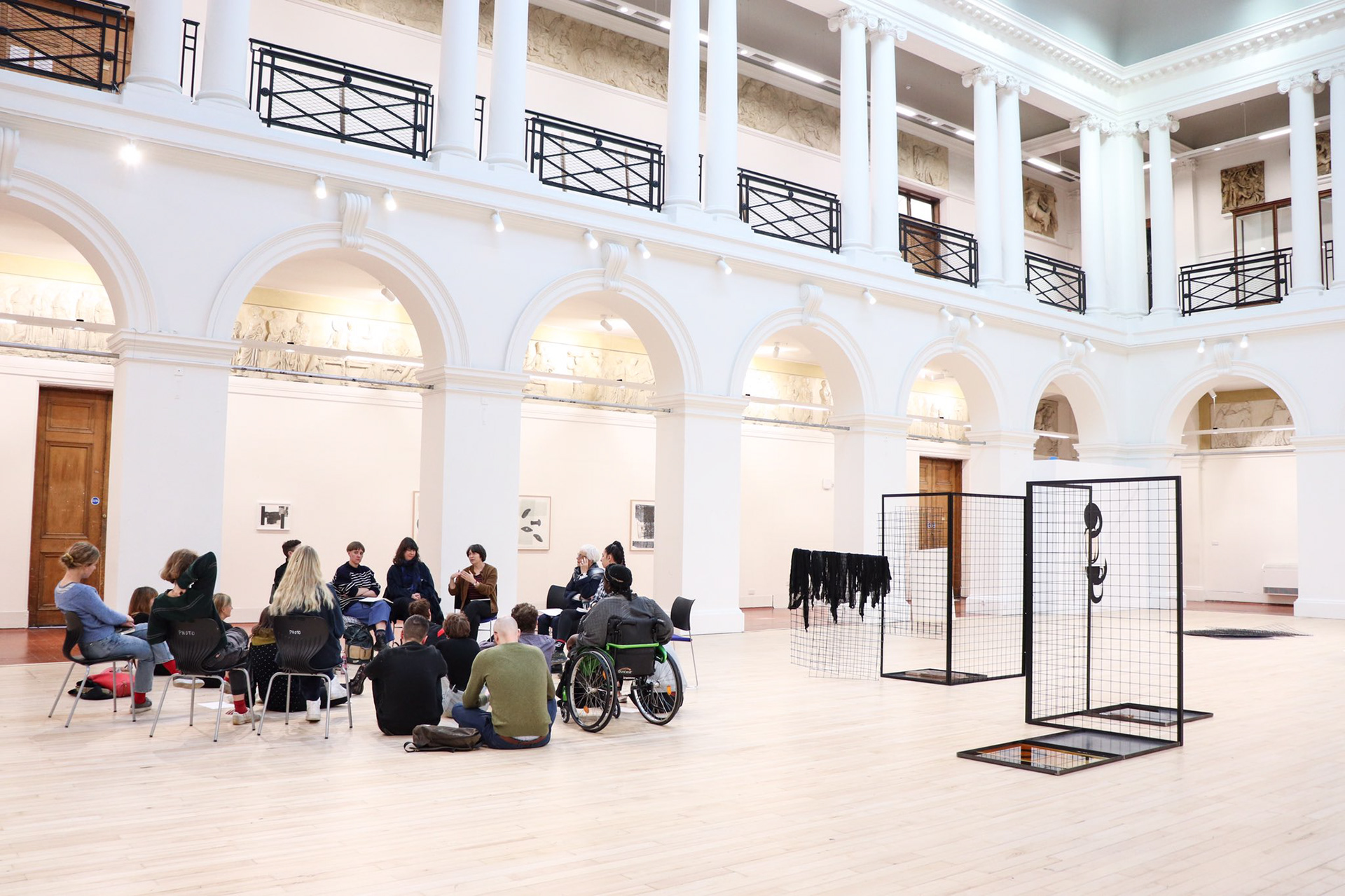 Portraits for Senior Lecturer shortlisted in the Times Higher Education awards for Outstanding Research Supervisor of the Year. Image used for presentation and awards ceremony. Following the brief to capture the lecturer in an environment highlighting the University city the tutor represented. Typical Edinburgh weather we had about 5 minutes of blue skies!